Try SJ LASHES Crystal Bond Glue!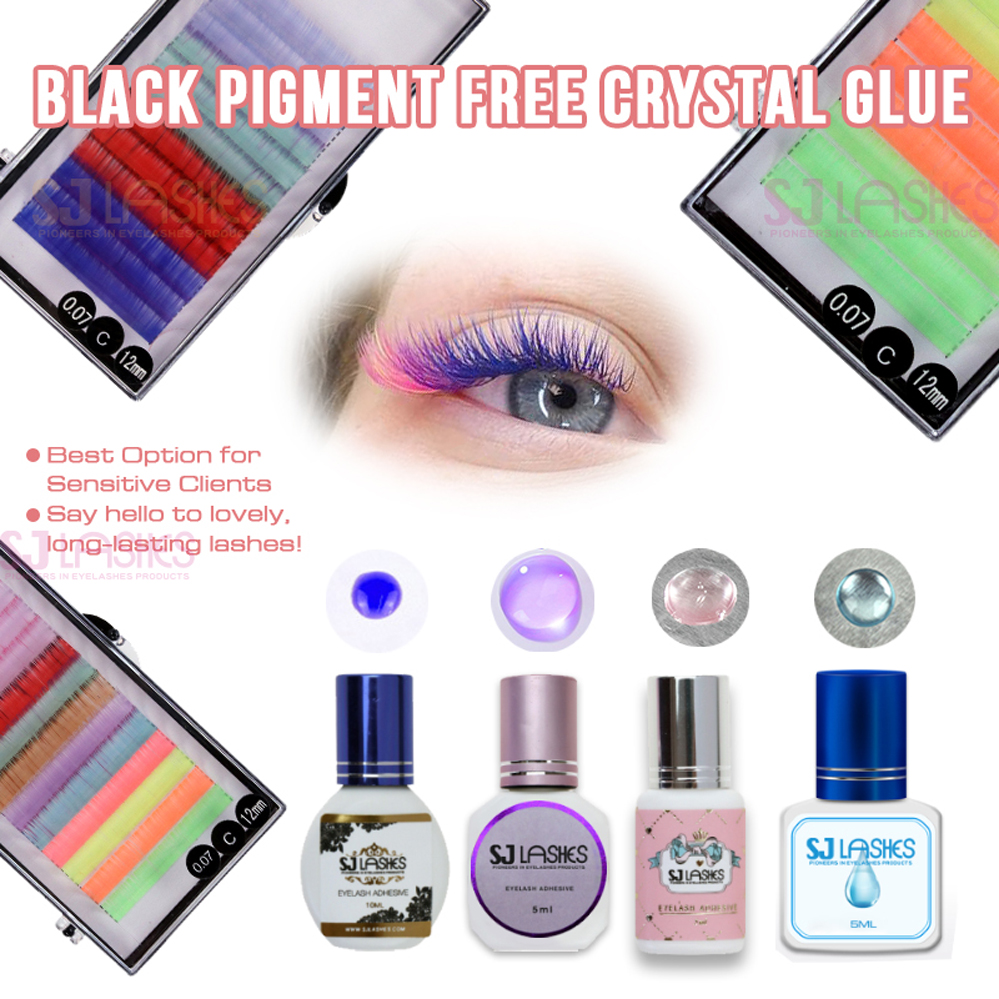 This lash glue formula is free of carbon black, perfect for clients who may be allergic or sensitive to this ingredient in eyelash glues. It works best in humidity around 55%, but like all good relationships, clear connection is flexible and still thrives in a humidity range between 16% to 60%.
It is latex-free, low vapor, thin-medium viscosity, and dries clear in 1-2 seconds.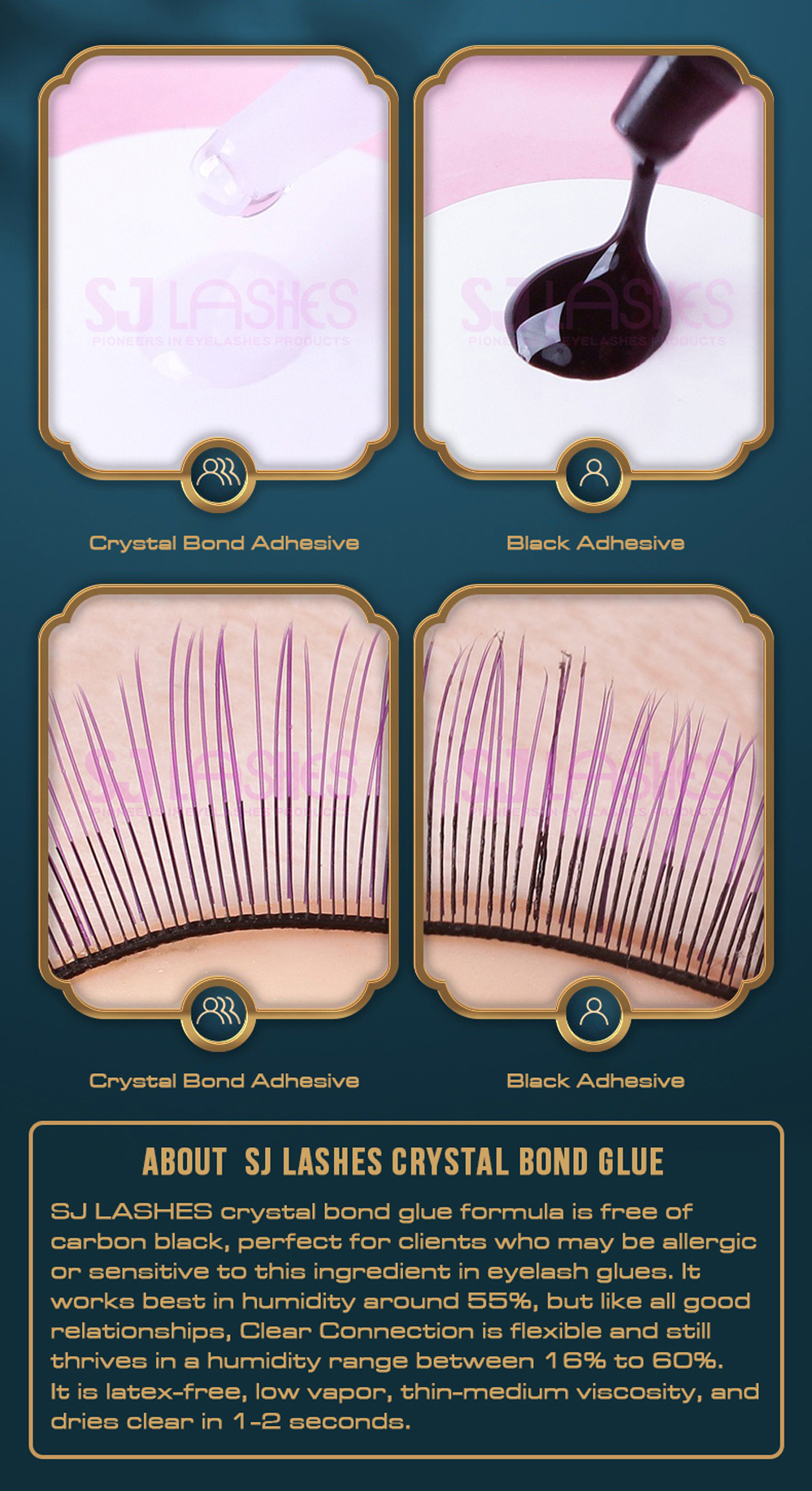 Find more about SJ LASHES eyelash extension products.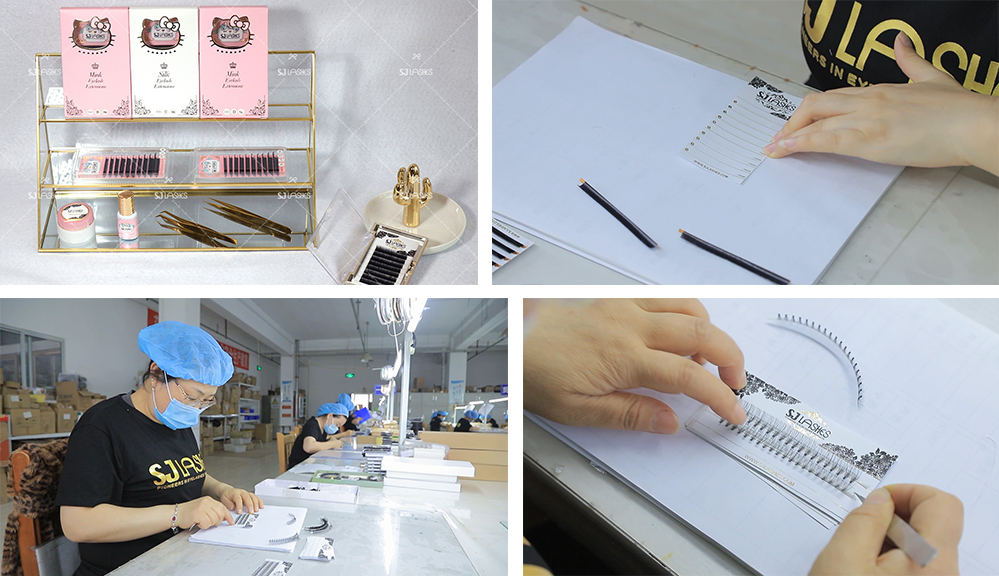 If you are interested in getting more information about SJ LASHES, please contact INFO@SJLASHES.COM.